About

The popular boba or bubble tea drink is now available at Tea Drops in a deluxe tea kit, which includes:

 

16 total single drops, 4 each of any of these varieties:

6 Creamers:
3 Sweetened Condensed Milk by Copper Cow

3 Vegan Coconut Condensed Milk by Copper Cow
1 Boba Pack with 100 tapioca pearls (4 oz. enough for 4 drinks)
All in a nice compostable recycled gift-able box!
 Just add ice, milk, and boba for the perfect sweet treat. Makes the perfect gift! 
 And be sure to check out our blog for everything boba!
Nutrition Facts
Matcha Green Tea (Caffeine Level: Medium):
25mg of caffeine, which is approximately one-third the caffeine of a cup of brewed coffee.
Calories: 25, Carbohydrates: 6g, Sugars: 6g
Rose Earl Grey (Caffeine Level: Medium):
Calories: 35, Total Carb: 7g, Sugars: 7g
Thai Iced Tea:
Calories: 20, Total Carbohydrate 5g, Sugars 5g
Chai Spice (Caffeine Level: Medium - High):
Calories: 25, Total Carb: 6g, Sugars: 6g
Sweetened Condensed Milk:
Calories: 103, Total Carbohydrate 17g, Sugars 17g
Vegan Coconut Creamer:
Calories: 110, Total Carb: 14g, Sugars: 14g
More Info
Let's have a Boba ParTEA! 
Our Boba Tea Kit will bring all the joy and fun of bubble tea right into your home. 
Having a few different monikers such as bubble tea, bubble milk tea, pearl milk tea, boba nai cha, and zhen zhu nai cha, boba tea is a beloved and fascinating concoction that has quickly become a beverage staple across the globe. Originating in 1980's Taiwan, boba tea hit the modern teahouse scene in a big way. Though there is some debate over just how bubble tea came into creation, one story says that this innovative tea was the product of a classic Taiwanese dessert, fen yuan, mixed with Assam iced tea on a whim during a teahouse staff meeting! How magical! 
So what exactly is the 'boba' in our boba tea kit?
In our bubble tea kit you'll find a small bag filled with caramel-colored pearls; herein lies your boba! These chewy pearls are made from tapioca, a gluten-free starch extracted from the root of the South American cassava plant. They are virtually tasteless on their own, but often mixed with sweeteners like brown sugar, and once boiled, they spring to life. Easy to make and enjoyable to eat, tapioca pearls create an entirely different and sensational tea experience. 
This deluxe bubble tea kit provides 4 four-drop packs of organic, fair-trade tea drops (16 drops in total), 3 packs of Copper Cow sweetened condensed milk, 3 packs of Copper Cow vegan coconut condensed milk, and 1 lovely bag of approximately 50 tapioca pearls. 
No boba tea gifts are complete without variety so we've compiled a list of some of our essential and delicious ethically-sourced organic tea drops to select any four flavors from to make your sweet boba treat! 
Choose from a sophisticated and delicate Rose Earl Grey, a bold and full-bodied Chai Spice, an earthy Matcha Green Tea, a boldly sweet Thai Tea, a warm and soothing Turmeric Tea, or a rich and creamy Chocolate Earl Grey. 
Making your Boba Pearls:
Bring 3 cups of water to a boil per serving (1 bag = 2 servings)

Add boba and stir until boba floats. Cover with lid and let cook for 20-25 minutes on medium-low heat

Turn off heat and let sit covered for 20 minutes

Drain and rinse boba with warm water. Add your boba to your milk tea and enjoy! 
Note: Cooked boba can be stored at room temperature or in a cold drink for 4 hours or longer. Storing overnight and then reheating is not recommended. 
At Tea Drops we believe sharing tea is a meaningful experience and a memory waiting to happen. Our Boba Bubble Deluxe Tea Set is the perfect collection to gift to someone special or to share in celebration with friends and loved ones. This inescapably whimsical, fun, and unique drink will add just the right amount of magic to your memories. So get your boba on and get smiling!
Ingredients:
Customer Reviews
Write a Review
Ask a Question
Filter Reviews:
boba
Tea Drops
teas
gift
flavor
experience
everything
milk
water
home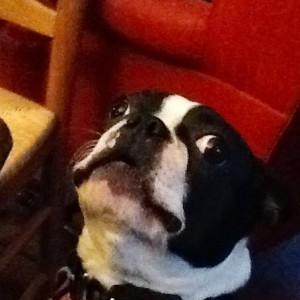 AF
09/03/2021
Ann F.

United States
Boba Tea deluxe tea kit
Everyone liked it, little pricey, but product was good
08/28/2021
Raina J.

United States
Lovely
I love the kit! All the flavors were ones either I've enjoyed or flavors I've wanted to try out in a while. I loved the inclusion of the vegan creamer.The package arrived in no time! I had it the next day, much to my surprise and excitement!
08/25/2021
Jessica G.

United States
I absolutely love this tea!!
I wasn't really a tea fan, until now! It is very easy to make in not time at all and sooooo good. Can't wait to receive my next box of assorted teas.
07/14/2021
Corinne K.

United States
Innovative product!
I'm a new customer and have to say, Tea Drops is as promised: it quickly dissolved in water! I had the Thai tea hot and did not need to add anything to it- delicious (and slightly sweet!) on its own. Definitely recommend!
07/01/2021
Snourtneymcgee

United States
Best stuff
I have a degenerative nerve condition that comes with a lot of challenges. The biggest one lately has been keeping me hydrated enough. I use these tea drops, a little warm milk, and my morning is so much better !!!! They taste sooooo good and they don't leave tea bag mess ! They are packaged so beautifully too I'm ordering more and had to leave a review! These would be great as a get well soon gift or a thinking of you gift !