About

 

Enjoy a Thai classic with our Thai Iced Tea Mix, including everything you need to make five blissful servings of this full-bodied caffeinated green tea with a touch of sweetened condensed milk. This traditional tea is best served iced with your favorite Asian cuisine, or to simply be enjoyed on a hot afternoon.

This isn't just another super-processed Thai Iced Tea "Powder", like many other brands. This is whole leaf tea pressed - meaning you retain many of the health benefits. 

We've partnered with our friends at Copper Cow to combine blissful Thai Tea Drops with California Sweetened Condensed Milk in this exclusive sweet treat kit. 
Nutrition Facts

Calories: 100, Total Fat 2g, Total Carbs 17g, Sugars 17g
Ingredients

Thai Tea: Organic Raw Cane Sugar, Thai Tea (Green Tea, FD + C Yellow NO. 6)

Condensed Milk Packet: 

Milk, Sugar

Allergen Information:

CONTAINS MILK

5 Single Serve Thai Tea Drops

5 Packets of Copper Cow Coffee's Sweetened Condensed Milk

What's at the bottom of your cup:

Tea Drops are organic, finely ground whole leaf teas, pressed into a cute shape.  The drop dissolves in boiling water but some remaining tea leaves do not. You will notice some grounded tea leaves at the bottom of your cup. These fibers are plant-based and meant to be consumed. Swirl cup gently while consuming to capture every fiber-rich, Prebiotic-filled sip.
Customer Reviews
Write a Review
Ask a Question
Filter Reviews:
Thai
flavor
home
restaurant
iced tea
Tea Drops
milk
taste
water
boba
08/05/2021
Ev3ie

United States
Good flavor
I got this tea for $1.75 a box on discount at a local store. I bought all 5. Glad I did. It is delicious! As others said it is grainy due to the ground tea leaves. That didn't bother me too much, as I kind of expected that given this was essentially compacted ground tea in a "drop". Overall a nice treat! I probably won't drink it daily as I personally prefer my tea hot and with no sweeteners.
07/13/2021
Domenica S.

United States
Pretty tasty
It takes a little tweaking to make sure you get the drop dissolved enough. And a little getting used to the sensation of coffee grounds in your drink. It's the tea leaf pieces, I know, but it's like coffee grounds. Overall, it tastes just like the Thai iced tea in the restaurants.
06/17/2021
Betsy H.

United States
Love Thai Tea
The Iced tea Thai tea tasted great. I will buy more in the future!
05/10/2021
Ness G.

United States
Delicious!
This is my spouse's new favorite version of Thai tea!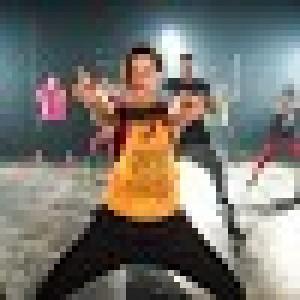 AD
05/04/2021
Anissa D.

United States
Very tasty
This is such a yummy tea. The only issue I have is that one drop is for only 4 ounces of water. I used 2 drops with about 8-10 ounces of hot water. The flavor was good, but wish the drops were bigger in order for only one to be needed for 8 ounces of water. The small size is why it is only 4 stars. The milk is also very tasty. I normally don't drink sweetened drinks but one milk packet in 8 ounces of water/tea was sweet but not too sweet.