Best Tea Gift Set - Classic Tea Drops Assortment Box
|
About

Need the perfect gift for the tea lover in your life? We won't tell if the tea lover is yourself!

 

Our classic tea gift assortment features our most popular Tea Drops and comes in a keepsake wooden box featuring 2 drops each of: Citrus Ginger, Matcha, Sweet Peppermint, and Rose Earl Grey. That's right, eight servings of lightly sweetened delicious pressed-leaf, uber-convenient tea. 

 

Oprah Magazine says, "Refresh! A way to make your year the best and brightest [with this tea collection]."

 

Lightly sweetened with organic cane sugar.
Description
Ingredients
CITRUS GINGER: Organic Raw Cane Sugar, Organic Dried Orange Peel, Organic Dried Ginger, Organic Dried Spearmint, Organic Orange Extract, Organic Lemon Extract, No Additives - No Artificial Flavorings
MATCHA GREEN TEA: Organic Raw Cane Sugar, Organic Matcha Tea, No Additives - No Artificial Flavorings
ROSE EARL GREY: Organic Raw Cane Sugar, Organic Earl Grey Tea, Organic Black Tea, Organic Bergamot Oil, Organic Rose Petals, No Additives - No Artificial Flavorings
SWEET PEPPERMINT: Organic Raw Cane Sugar, Organic Dried Spearmint Leaves, Organic Dried Peppermint Leaves, Organic Peppermint Oil, No Additives - No Artificial Flavorings
*Free Shipping on orders over $50
Customer Reviews
Write a Review
Ask a Question
Filter Reviews:
Tea Drops
flavors
packaging
teas
friend
gift
gifts
family
someone
04/01/2020
Yara V.
United States
Outstanding Customer Service
The item I purchased was a gift. Just based on my intersection with the staff I would highly recommend this company. They are the nicest people I have encounter on the other side of the screen and phone with any company.
02/29/2020
Kathleen O.
United States
Yummy!
I need to reorder!
02/25/2020
Rosa P.
United States
Love it !!!
They taste so good!! It dissolves in the hot water. I will definitely buy more
02/20/2020
Katelyn L.
United States
Delicious
The sampler has been amazing. I will be sending my sister the sampler for her birthday in March. I highly recommend it to my friends.
02/19/2020
Wendy J.
United States
Love it
Great tasting and easy. Will order again..
CB
02/18/2020
Cora B.
United States
Bags and Baggage
A cup of tea without bags and baggage, uh, yes please! This tea is magical. The best part is no babysitting your tea bag and no bitter tea from steeping too long. Do your thing and tea drops does it's thing, that is, creating a perfect cup of tea. Thanks! Love it!
02/08/2020
Pam B.
United States
Tea Drops assorted box
I ordered the assorted tea drops box for our office and they were gone within 2 days, there are only 6 people in my department. We all decided to chip in and I have ordered 2 more box assortments. No messy tea bags to toss, I have actually not uses sugar in my hot drinks since I started drinking these. I have also ordered a box for my mom and aunt and have sent sent to them. I love them.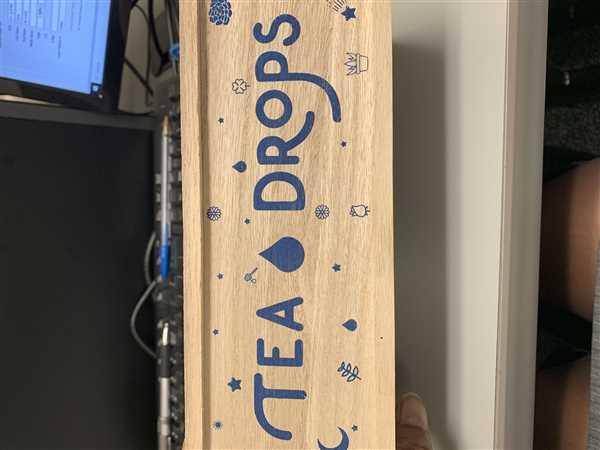 02/05/2020
Jayden D.
United States
Tea drops
I got them for my mom and she loved them they have a good amount of flavor the were awesome.
02/01/2020
Moraydda R.
United States
Finally found a Matcha I like!
They are so convenient and tasty. They have the right amount of sugar and the flavors in the assortment box is a great way to start on your tea journey. I was especially happy with the Matcha Green Tea, which I've always had trouble acquiring a taste for. The balance Tea Drops created with the tea and sugar makes this an absolute favorite!
01/30/2020
Candy B.
United States
Trial Box
I like the option of the variety, gives you the opportunity to try different flavors. And the natural sweetner