How it works
Sign up
Create an account and get 25 points automatically.
Earn points
Earn points every time you shop.
Redeem
Redeem points for exclusive discounts.
Subscribe & earn more
Become a subscriber and get access to exclusive deals.
Exclusive perks just for subscribers
Get additional gifts just for subscribing!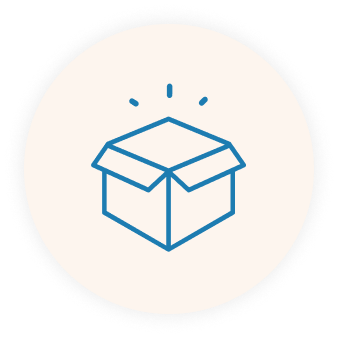 Tooltip data is stored here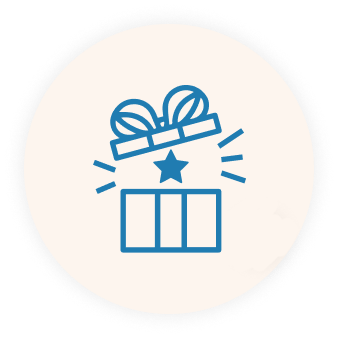 Tooltip data is stored here
Tooltip data is stored here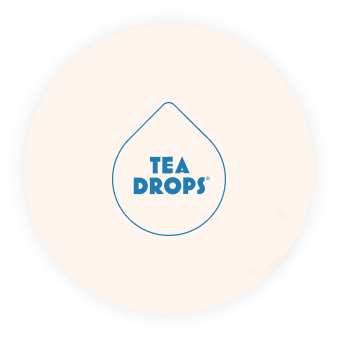 Tooltip data is stored here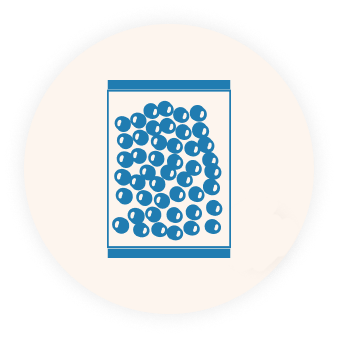 Tooltip data is stored here
We are here to help
How do I join The Sipper Club?

Anyone is welcome to join the Sipper Club. And the process is so easy! All you have to do is create an account, and you will be officially enrolled in our rewards program.
I already have an account with Tea Drops. How do I join The Sipper Club?

If you already have an account with us, you don't need to do anything. You are already a member, and you will automatically have access to your loyalty profile once you log in to your account.
Where can I find all of my rewards account information?

To access your rewards, you'll need to login either on our rewards page at www.myteadrop.com/pages/rewards or by logging into your account here and clicking on the Rewards menu located to the left of your account page.
Do points ever expire?

Points are valid for 12 months from the date a qualifying purchase is made. Each qualifying purchase will automatically extend the expiration date of all unused points in your rewards account for 12 months from the month you made the qualifying purchase. If you don't make any qualifying purchase within a 12-month period, all of the points you have on your account will expire.
How do I earn points?

There are so many ways! You earn points with every purchase you make at www.myteadrop.com and for writing a review, sharing Tea Drops on Facebook, or signing up for a subscription. You can check out the full list of ways you can earn points on the "Ways to Earn" section of The Sipper Club rewards page (www.myteadrop.com/pages/rewards)
How do I spend points?

Points can be redeemed in two different ways. For both,  you'll need to be logged into your account:

a)You can redeem points directly at checkout for either products or discounts. When you have enough points for a discount or product redemption, you'll have to log in to your account, add your fave Tea Drops to your cart, click on "You have x points" at checkout and select a discount or product redemption from the dropdown menu.

b) You can also redeem your points directly from our rewards page www.myteadrop.com/pages/rewards.  Login, scroll down to the "How to redeem" section, and click the "Redeem" button to redeem your chosen reward. Next, copy the code that displays. You will need to paste this code at checkout to apply the redemption successfully.
How do points convert to dollars?

100 points = $5

Higher tiers earn more points at a quicker rate, but 100 points always = $5.  For example, when you're in the feelin' good tier, you will earn 1 point for every dollar you spend. So, if you spend $150, you'll earn 150 points = $7.50.

When you move up to you're golden tier,  you will be earning points 1.25x as fast, ex. spend $150→ earn 187 points = $9.3.

Tier cloud 9 will earn 1.5x as fast, earning $11.50 on a $150 purchase.
How can I check my points balance?

To view your point balance, click on the "Join Now" or "Log In" button on The Sipper Club page and enter your login information. Your point balance will populate right under the first image on the page. It will say "Hi! You have x points. '' If you have already signed up for the loyalty program, you can also check your point balance by logging into your account.
I should have earned points for a purchase/incentive but I didn't see my account balance change. Did I get credit?

Yes!  You work hard to earn points and we want you to feel confident that all of your points are right where they should be . . . in your account!  The first thing to note is that there may be a delay in our systems communicating and points could take anywhere from minutes to several hours to appear in your account.  However, if you feel like you have earned points but they are not showing up in your account you can also troubleshoot it with these tricks:

Try to refresh your browser.
Try to log out and then back into your account.
Check your 'Rewards history' in your Rewards account to see if the points were added without you realizing it.  Your 'Rewards history' will show you the number of points earned, how and when they were earned, as well as any redemptions of points made on your account.

If you still feel like your points balance is not accurate, you can contact us at info@myteadrop.com and we will look into the issue for you.
Can I transfer my points to another member?

We're sorry, but it is not possible to transfer any of your points to someone else's account, even if you have 2 Tea drops accounts with different emails.