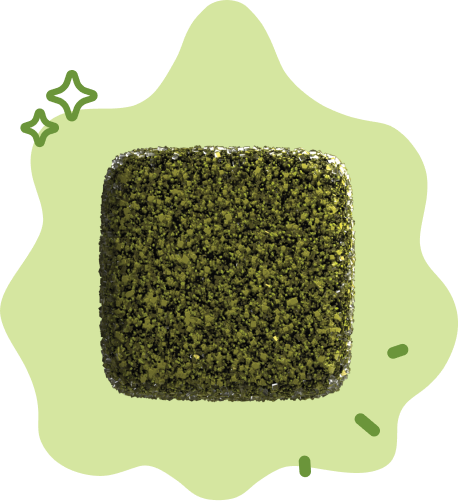 Pure quali-tea,
without the fuss
Our premium loose-leaf tea pressed into a single-serve drop gives you a bold and flavorful brew in minutes.

Say goodbye to messy tea bags and tea strainers, and say hello to our innovative, brand-new bagless way of brewing tea. Giving you the perfect cup, each and every time.

Whether you want it hot, iced, as a latte, or boba — we have the perfect drop for you.

Simply drop it into your cup, add hot water, stir, and enjoy. It's as easy as that.
What a difference a drop makes
Our USDA organic and ethically sourced bagless tea elevates your teatime with bold and flavorful brews.
Tea Drops

Tea Bags
Loose Leaf Tea

No mess

Steeps instantly, brews in seconds

Conveniently ready sweetened
(most drops)

No bleach, no microplastics*

15% less waste

No artificial flavorings

No risk of over-brewing

High-quality brew

Cafe-style drinks in seconds
*A recent study found that there are 11B nano microplastics in an average cup of tea.
DREAM IT. DROP it. Drink it.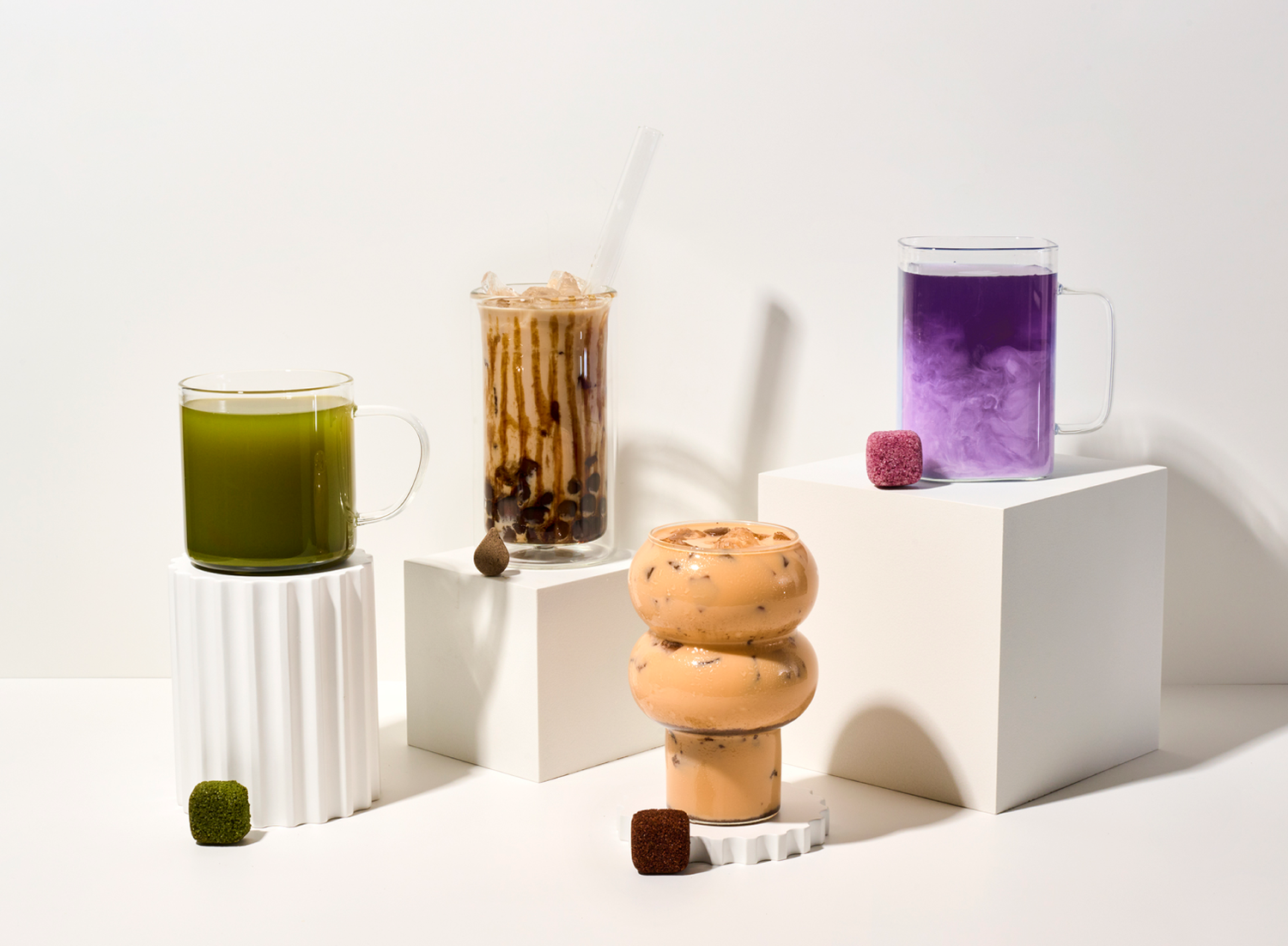 Any tea you can dream of, ready in a drop.
You can create cafe-quality beverages in minutes without the cafe prices — meaning you can sip smarter, and more often - all from the coziness of your own home.

If you can dream it, you can drop it and drink it. With everything from boba and jelly drinks to classic hot teas and iced lattes, there's a perfect cup for everyone.

All it takes is a drop.
Making a difference, drop by drop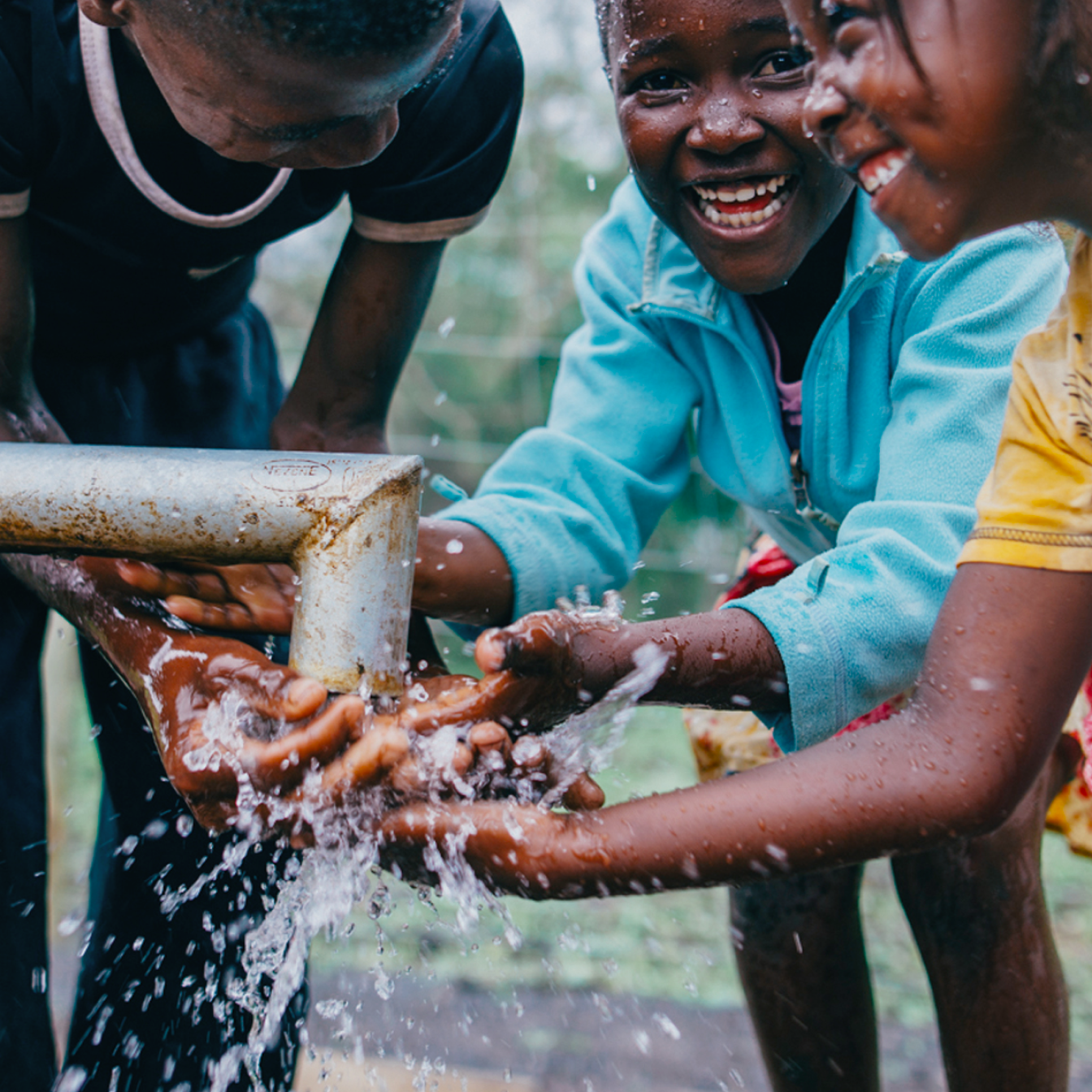 Making a difference drop by drop
Our partnership with Thirst Project means that every time you buy a Tea Drop, more people get access to life-saving clean water.

Let's start making a difference, one drop
at a time
Sip more. Get more perks. Spend less.
Free Shipping

No fuss, no fees. Direct to
your door for free, always.

15% off everything

Subscribers get 15% off anything on the Tea Drops site.

Customize your box

Mix and match flavors
and types of tea (including boba!).

Pause, skip or cancel any time

Your tea, your way, with no commitment.

Get the gossip

Exclusive access to product launches, promotions,
insider info, & free samples.

Treats on us

Little things to show we
care, like limited-edition free gifts and tea accessories.
Brimming with questions?
How are Tea Drops made?

We start with only the finest organic whole leaf tea from Fair Trade certified farms all over the world. Next, we delicately grind the tea and add in the freshest herbs and spices. Then it's all mixed and compressed into a fun, convenient shape for a truly unique tea experience. 

Nothing freeze-dried, no extraction process like instant tea – just delicious and genuine tea. That's why you may notice tea sediment at the bottom of your cup!  

Our teas are also proudly made in the US.  
What is the difference between instant tea and Tea Drops?

Tea Drops are not instant tea. Instant tea is derived by extracting tea from processed leaves, and freeze-drying the concentrate into a powder form. Tea Drops, on the other hand, are made of genuine tea leaves that are delicately ground. 

Nothing freeze-dried, no extraction process – just delicious and genuine tea. That's why you may notice some tea sediment at the bottom of your cup!
Where is your tea sourced?

Our organic, real tea leaves are sourced from all over the world - from Japan to Sri Lanka and China. We import leaves from the best and most authentic places, then proudly manufacture our Tea Drops in the USA. We support fair trade and organic harvesting.  That means we not only care about the people that grow our tea, but their working conditions as well. Fair Trade certification ensures farmers make a fair profit on the tea they supply for our Drops.
Do Tea Drops contain sugar?

Not all Tea Drops contain sugar. 

Our classic line of Tea Drops contains sugar. We find that a bit of sugar gives tea the smooth, rounded flavor that makes it so delicious. That's why we add it into most of our Tea Drops: so you can drop it in and drink straight away, without having to add sugar or sweeteners. We think, for those that take their tea with sugar, it makes it ultra convenient.

And, like every ingredient we add into Tea Drops, we've worked hard to find the best sugar: organic raw demerara cane sugar. It's derived from dehydrated cane juice, which means it's more sustainable, contains more nutrients, and is a little darker in color than the sugar you probably see every day. 

It's really the good stuff – and it makes Tea Drops an amazing base for lattes and boba drinks, as well as beautifully balanced cups of tea. 

You can adjust the sweetness of your tea by adding more or less hot water or milk to your drink. And if you're already sweet enough, we also have a range of zero sugar teas.

If you prefer you tea without sugar, please check out our zero sugar teas, Assam Black and more.  We are continually growing this line so continue to check back to see what is new.
Do Tea Drops dissolve completely?

Unlike instant tea, Tea Drops are made with genuine tea leaves, delicately ground and pressed into convenient little drops. That means they won't dissolve completely, like heavily processed instant tea would. 

Just as you might notice some fruit pulp left over at the end of a delicious organic smoothie, you'll notice some tea leaves and sediment at the bottom of your teacup. 

They're packed full of antioxidants (and tasty, too), so we recommend that you consume them. But if it's not for you, you can strain them, or use a Tea Drops tea press to remove them. Or do as the Chinese and read your future in the leaves! (Hint: It's going to involve some excellent cups of tea.)