About

Bold and royal, our lightly sweetened Earl Grey Tea Drop has a distinctive flavor of Bergamot orange with a hint of English rose. 

 

Lightly sweetened with organic cane sugar.
Description

Earl Grey Tea has been a British favorite since the 1830's and was often enjoyed during traditional high tea or afternoon tea. We took the traditional flavor and embedded fragrant rose petals to produce a sweet aroma. This delightful pick-me-up is sure to be the perfect start to your day. A dash of cream complements this tea perfectly. 

Tea Notes: Bergamot orange, rose, vanilla

Earl Grey Caffeine Level: Medium

Ingredients: Organic raw cane sugar, organic Earl Grey Tea (organic black tea, organic Bergamot oil), and organic rose petals.

Nutrition Facts: Calories: 35, Total Carb: 7g, Sugars: 7g

Compostable Box $14.00: (10 Drops/Box) Eco-friendly and biodegradable paper box that is simple and durable.

No Box, Just Drops: Buy 25 Tea Drops individually wrapped Single Serve Tea Drops in a burlap bag. *This option does not come with instructions insert.
Benefits

Organic Rose Petals contain a high concentration of vitamin C, vitamin A, vitamin P, and are known to balance hormones. Some key benefits include: stress relief by producing anti-stress hormones, combating pigmentation & minimizing wrinkles, and providing an immune system boost. Bergamot Oil (in Earl Grey Tea) is derived from the name of a city in Italy called Bergamo. Throughout Europe since the 17th century, Bergamot was used as a disinfectant and perfume, due to its pleasing fragrance. Notable benefits include: promoting relaxation, decreasing tension, soothing sore throats, reducing canker sores, and promoting weight loss. For a deeper dive into Earl Grey Tea Benefits, check out our article here.
Ingredients
Organic Earl Grey Tea
Organic Black Tea
Organic Raw Cane Sugar
Organic Rose Petals
No Additives - No Artificial Flavorings
What's in the bottom of your cup:
Tea Drops are organic, finely ground whole leaf teas, pressed into a cute shape.  The drop dissolves in boiling water but some remaining tea leaves do not. You will notice some grounded tea leaves at the bottom of your cup. These fibers are plant-based and meant to be consumed. Swirl cup gently while consuming to capture every fiber-rich sip.
Customer Reviews
Write a Review
Ask a Question
Filter Reviews:
flavor
Tea Drops
Earl Grey
rose
taste
sweetness
teas
friends
sediment
grey
07/26/2021
Sara

United States
Keeps well!
Some years ago, maybe two, I bought a tea drops variety box for my mom. She liked them, but prefers her simple black teas, which I like as well. She left me one of each to try, and I finally got around to trying Rose Earl Grey. It was really good! The flavors aren't overpowering, and I hear that can be an issue with rose flavorings. Overall, it was a very enjoyable cup. That means it is fairly shelf stable, too! So now I'm eager to subscribe and get myself some more!
06/29/2021
Shelly W.

United States
Earl Grey Rose Tea
Totally Awesome! Flavor reminds me of happy times living with my grandma & later, mothers Day, Christmas etc., when my mom got roses from my dad! I Love it!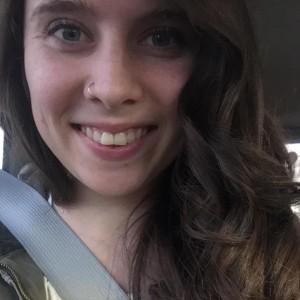 MV
06/11/2021
Morgan V.

United States
Favorite Tea!
This is my go to Tea Drop, never disappoints! Also all the friends love it (great gift).
06/09/2021
Donna A.

United States
06/04/2021
Teresa H.

United States